Today's Debs
Today's Debs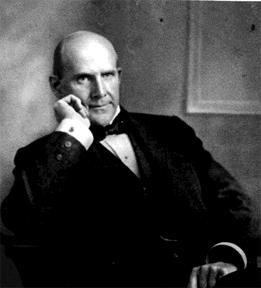 Political parties are responsive to the interests of those who finance them. This is the infallible test of their character and applied to the Republican, Democratic and Progressive parties, these parties stand forth as the several political expressions of the several divisions of the capitalist class. The funds of all these parties are furnished by the capitalist class for the reason, and only for the reason, that they represent the interests of that class.
Professional politicians of whatever party are very much alike and in one respect at least they are like workingmen, they serve the interests of their masters, and for the same reason.
The patriotism of professional politicians is reflected in the material interests of the master class and this fact has become so apparent that their noisy theatricals have lost their magic and now excite but the scorn and derision of intelligent, working men and women.
-from "Capitalism and Socialism"