Out with the old, in with the older
A couple of shots from the 10th floor of Bobst Library, where shelving is being removed to make room for…more shelving. All in an effort to make some space for TamWag. A sign of things to come?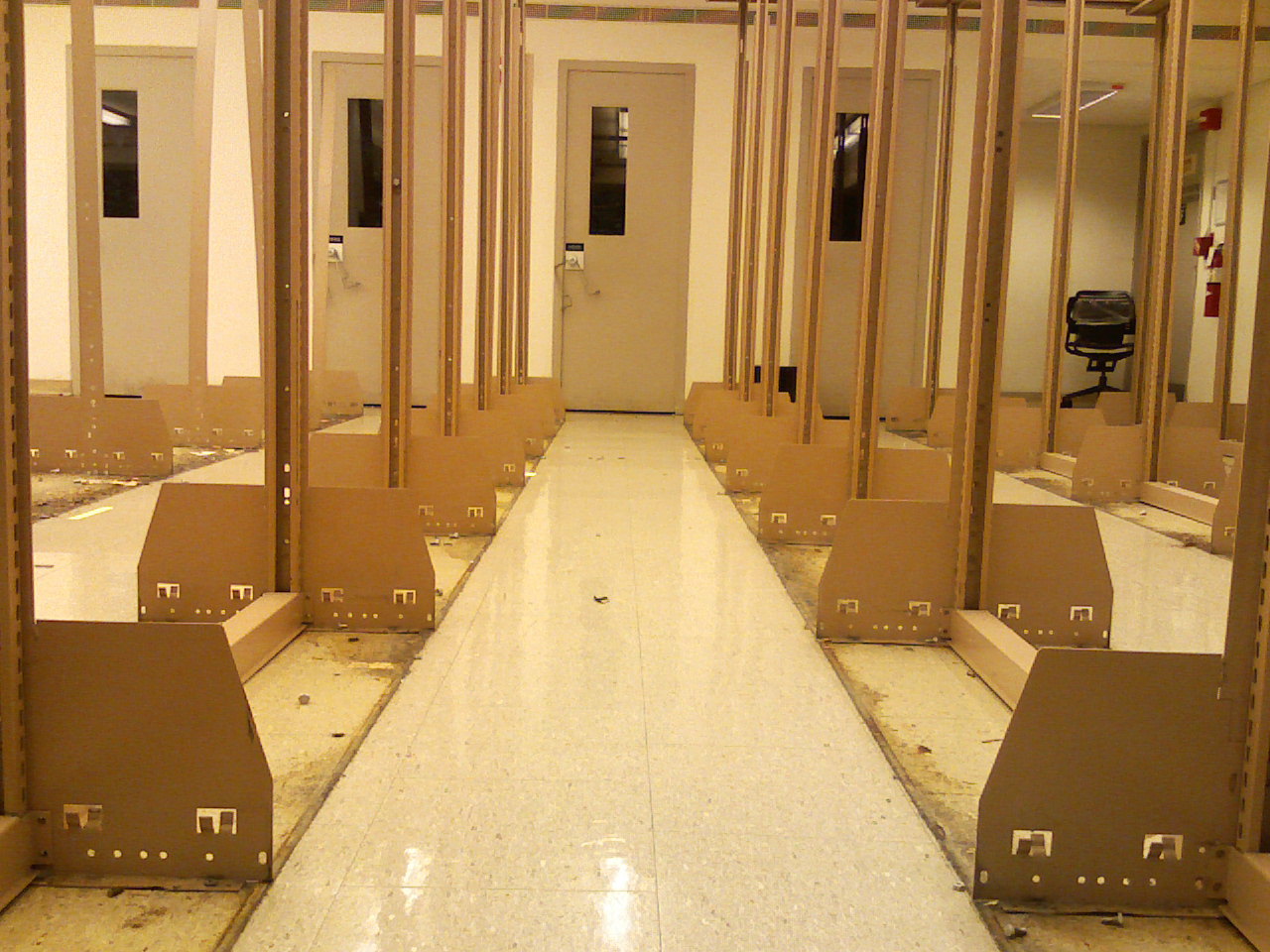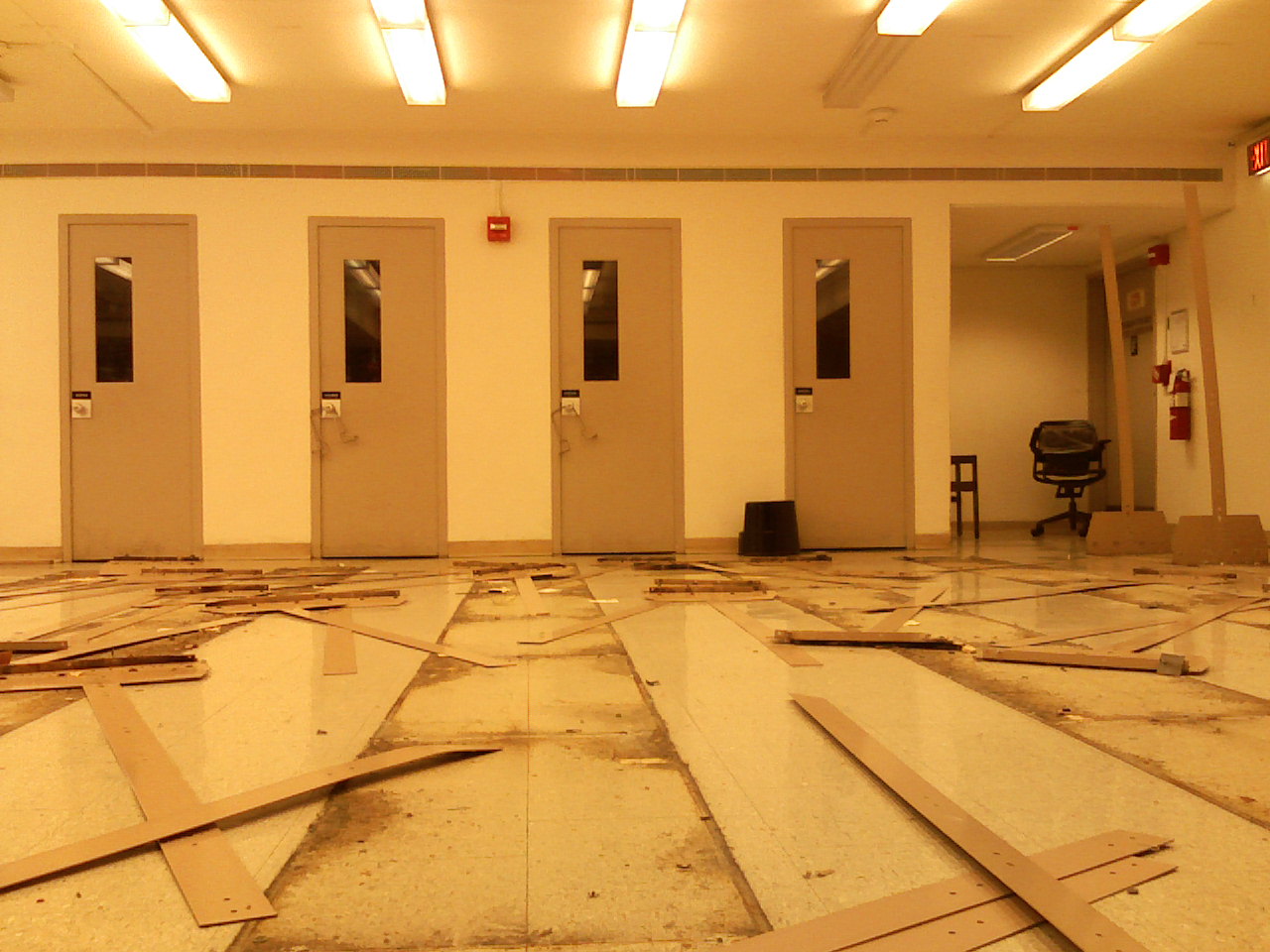 Of course, as someone pointed out to me today, given the whole "exposing hidden collections" jag that libraries are on these days, it seems weird that you can't jump directly to specific special collections from the NYU Library's home page.
I'm sure there's a good reason for this, but I haven't figured out what it is yet.