18 Chevys blessed; Fords & others next
The owners of 18 Chevrolets had their cars blessed Sunday in the first of such ceremonies at the Episcopal Church of the Epiphany.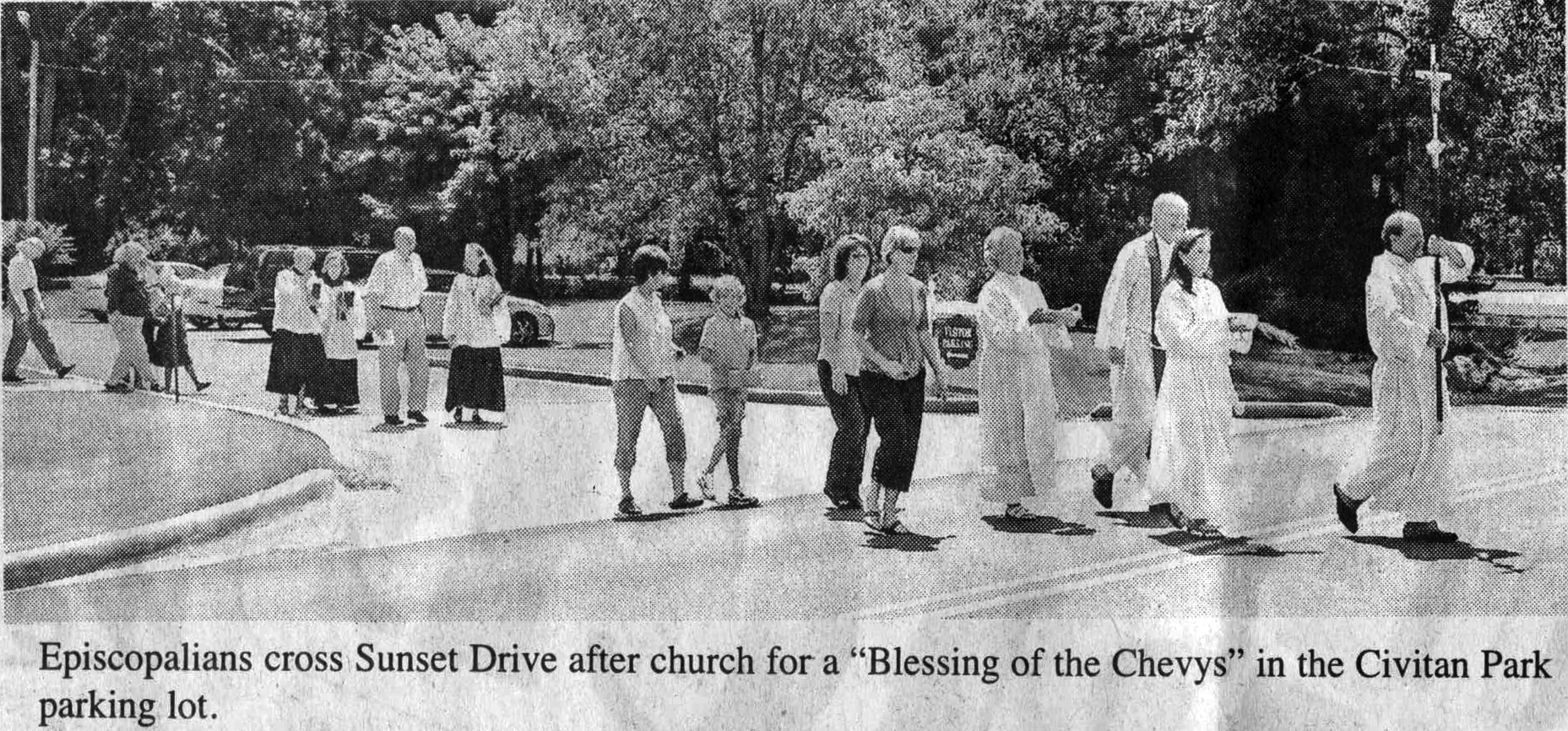 On Sept. 7 Rev. Bill Winters will bless Fords, Mercurys, Lincolns, Chryslers, Dodges, Jeeps and all GMC products other than Chevrolets.
He'll bless Toyotas and Hondas on Oct. 5. The last blessing will be Nov. for cars of all other makes.
Most of the 18 Chevy owners are members of Epiphany, but 4 or 5 non-members also accepted the invitation to bring their cars.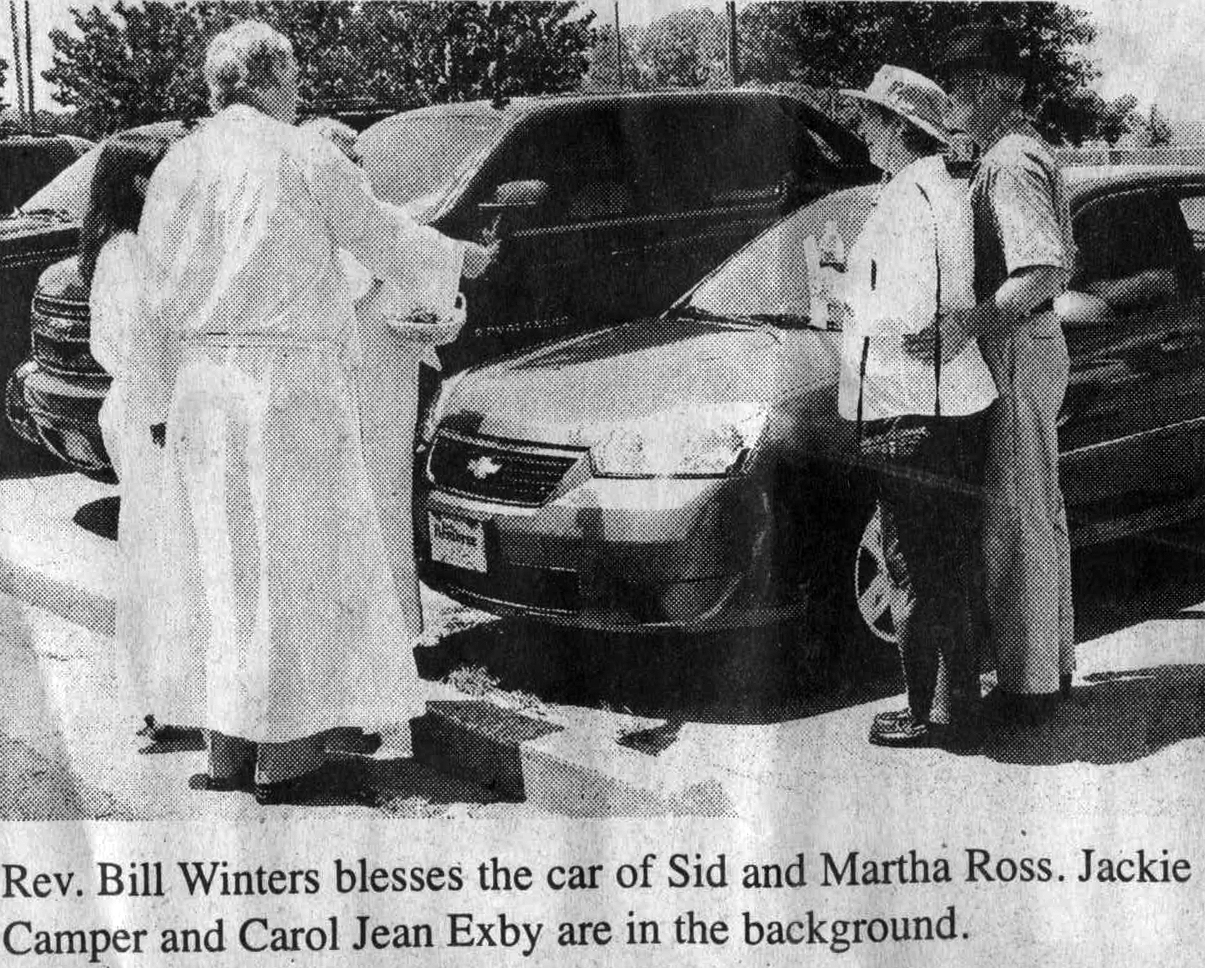 The blessing took place in the parking lot of Civitan Park, directly across Sunset Drive from the church. Lamar Auman led a procession to the parking lot after the 10:30 service carrying a cross. He was followed by Rev. Winters, acolytes Carol Jean Exby and Jackie Campter, the choir and members of the congregation. Traffic in both directions stopped while the procession crossed.
Father Bill said a prayer, asking God "to bless these Chevrolets with your holy right hand" and to keep those who rode in them from danger. He also gave an individual blessing to each of the 18 cars and their owners.
Each owner was given a Chevrolet key chain and an Episcopal decal to go on the car window. They had a drawing for a solid bronze "Guardian Angel" visor clip. It was won by a woman whose name they didn't get.
They invite people to the 3 upcoming observances.
-The Advertiser-Gleam (Guntersville, AL), August 9th, 2008.