Telectroscope
OK, this is a great idea: take a technology hoax from over a hundred years ago, toss some new technology into the mix and, poof - the hoax is no longer a hoax. Well, not exactly, anyway.
Once again, I'm behind the 8-ball on this one, since the project has apparently been open since May 22nd. Oh well…thanks to the wonders of Vincenzo Rutigliano's NYPL blog I am no longer clueless.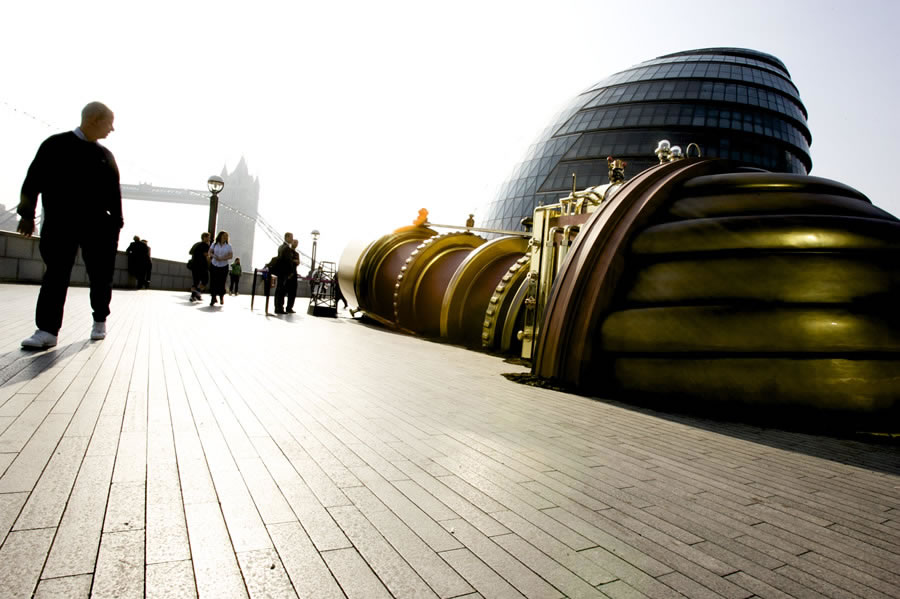 So, here's the deal - there are two matching "telescopes" set up on the Fulton Ferry Landing in Brooklyn and in London on the Thames River. The conceit is that one can "look through" the world to see what's going on at the end of a very long tunnel. We all know that's not true, and that there's some cameras, satellites and fiber-optic cables involved, but still, it's kind of charming.
When I was younger, I often went out in the sandbox to dig a hole to China. Granted, I never made it more than a couple of feet, but there's something really romantic about being able to dig a hole and come out somewhere completely different on the other end.
I don't know about anyone else, but I'm going to check this out. You in?