Moving the Hamiltons
Now _this _is something you won't see every day.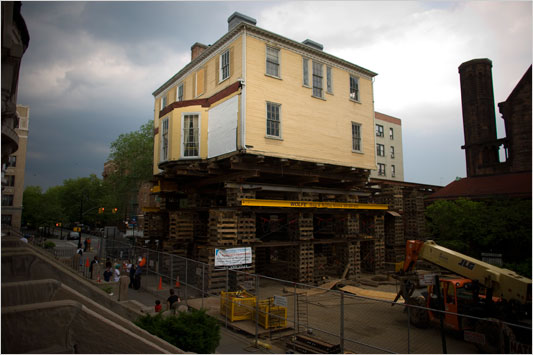 Walter pointed this out to me in the NY Times City Room blog. If you'd seen where this house was before they moved it, you'd be even more impressed. There's a pretty decent website (with pictures) courtesy of the National Park Service, who apparently have a shockingly good grasp of web technologies for a government agency.
The house is moving June 7th. I needs to get myself down there and see it. How often is it you see a house up on blocks in the middle of a New York City street?